CV DRIPS/INJECTIONS (Doctor's Prescription)
Sweatox

An effective treatment for hyperhidrosis – excessive sweating. Sweatox blocks the nerves of the sweat glands to prevent it from sweating. Results can be seen immediately.

Gluta with Vitamin C

An effective whitening and anti-aging treatment that is guaranteed to make your skin fair, white smoother with youthful radiance. This is also a strong anti-oxidant and helps boost the immune system.

Glutathione Detox Drip

A specialized treatment that involves intravenous infiltration of 5 grams of Glutathione 1500mg Ascorbic Acid (Vit. C) 200mg. of ALA (Alpha Lipoic Acid) and 350mg of collagen in a 500ml dextrose drip via injection into the vein. The whole moisture is to run 4 hours for a maximum efficiency and detoxification with placenta injectibles also incorporated.

EGF Age Reverse Drip or Epidermal Growth Factor Age Reverse

The carefully-thought of components of this amazing drip induces a whole new transformation in one's skin and body. In just one hour, all these anti-aging and factors would be absorbed into every cell of the body and begin its purpose.

Scar Injection

An effective treatment to reduce the size and appearance of keloids, Scar Injection flattens the raised scar and decreases the discolored appearance of the widened portion of the remaining scar. A procedure to be done once a week or once in two weeks, depending on the size and depths of the lesion.

Energy Drip

This Drip consists of vitamins B5, B6 and B12 which provide a boost of stamina to get you energized without having to deal with the effects of adrenal fatigue. Feel ready to be more active for up to a week without feeling jumpy or crashing during the day.

Immunity Drip

Formulated with a high dosage of vitamin C plus lysine and zinc, this drip will have you feeling better in no time. This drip is most effective for protecting you against common illnesses!

Anti-Aging Drip

This drip uses epidermal growth factor (EGF) to help you look younger, faster! This weekly drip is great for stimulating skin growth and regeneration, keeping it moist, firm and fair. It is great for whitening the skin and reducing wrinkles, keeping the skin firm, moist and smooth, lightening sun spots and pigmentations, suppressing the formation of acne and blemishes, shrinking pores, stimulating the production of collagen and improving overall skin complexion. You'll begin feeling the difference after two treatments, with a marked difference in complexion after just four weeks.

Weight Loss Drip

The ingredients in this drip go quickly into the bloodstream, leading to immediate results. It uses vitamins and minerals to help boost metabolism and suppress appetite, while L-carnitine is used to release stored fat to be used as energy while at the same time building lean muscle, great also for maintaining a balanced cholesterol level and a healthy heart.

Detox Drip w/ Glutathione

This treatment involves the intravenous infiltration of five grams of glutathione, 1500 mg of ascorbic acid (vitamin C), 200 mg of alpha lipoic acid (ALA) and 350 mg of collagen in a 500 ml dextrose drip which is combined with placenta injectables for detoxification and injected directly into the veins. It only takes four hours for the drip to reach maximum efficiency, ensuring quick results.

Party Drip

If you've overindulged yourself during a night out on the town, this drip will definitely get you back on track. This combination of hydrating fluids, vitamins, and anti-nausea and anti-inflammatory medicines provides relief fast!

Whitening Drip

Our Whitening Drip combines the power of glutathione IV with vitamin C to form a potent combination that is great for your skin. The drip's anti-oxidant anti-aging and whitening properties are guaranteed to make your skin fairer, whiter and smoother, allowing you to exude your youthful radiance.

Fountain of Youth Drip

Gerovital Injections (GH3) is the main component of this powerful drip. It gently dilates and cleanses blood vessels, thus facilitating improved circulation to all parts of the body. It also improves poor kidney function, senility, angina, arthritis, poor skin tone or elasticity, varicose veins, poor lung capacity and other body condition.
Sunshine Cruz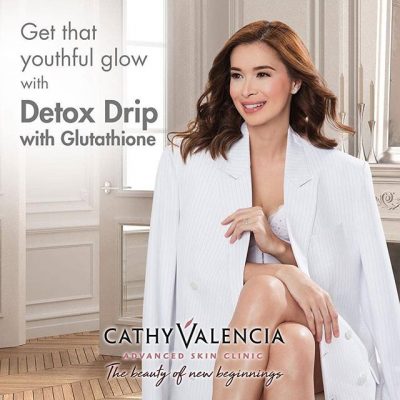 James Alexander Diaz McDermott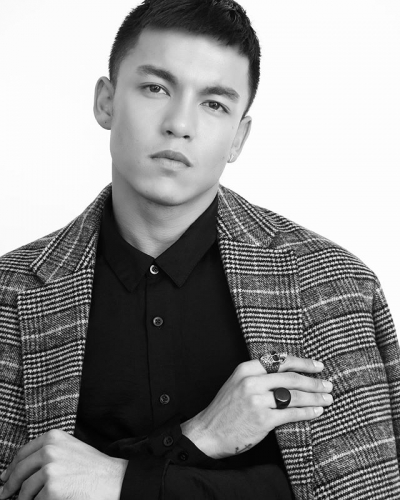 James Yap