Body Whitening Peel

An ideal process which softens old scars and allows new skin to form, promoting more radiant, fairer and healthier looking skin.

Rosy Whitening Peel Face and Neck

An effective treatment which evens out discoloration and eliminates pigmentation and dark spots for noticeably whiter and smoother skin. An ideal peeling process which promotes a pinkish or rosy white finish of the skin for a visibly smoother and younger look.

Armpit Peel

An effective treatment which whitens and helps remove chicken skin for that flawless underarm.

Eternal Youth Peel

Regenerates mature skin, reduces visible signs of skin aging and increases skin smoothness. Renews the resilient firmness of skin with an immediate and long lasting effect.

Glow Peel

A quick peel for maintenance of skin that has previously undergone one of our signature peels. This is recommended to be done every two (2) weeks.
Christine Reyes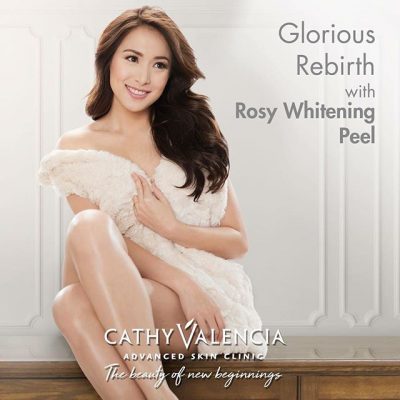 Sunshine Cruz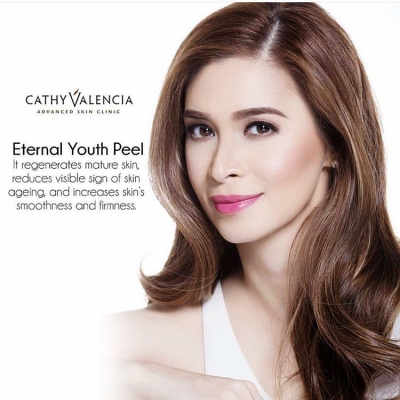 Julie Anne San Jose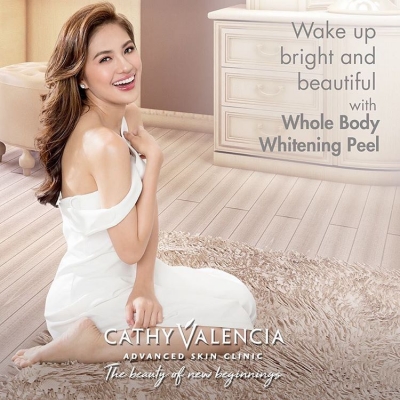 Ariella Arida